The way to holidaymakers' hearts is through their stomachs
What does pleasure mean for you? Eating whatever your heart desires? Letting refined creations melt in your mouth? Being served true works of art, i.e., our culinary delights? If so, we've got good news for you – all of this and more awaits you at the Milderer Hof!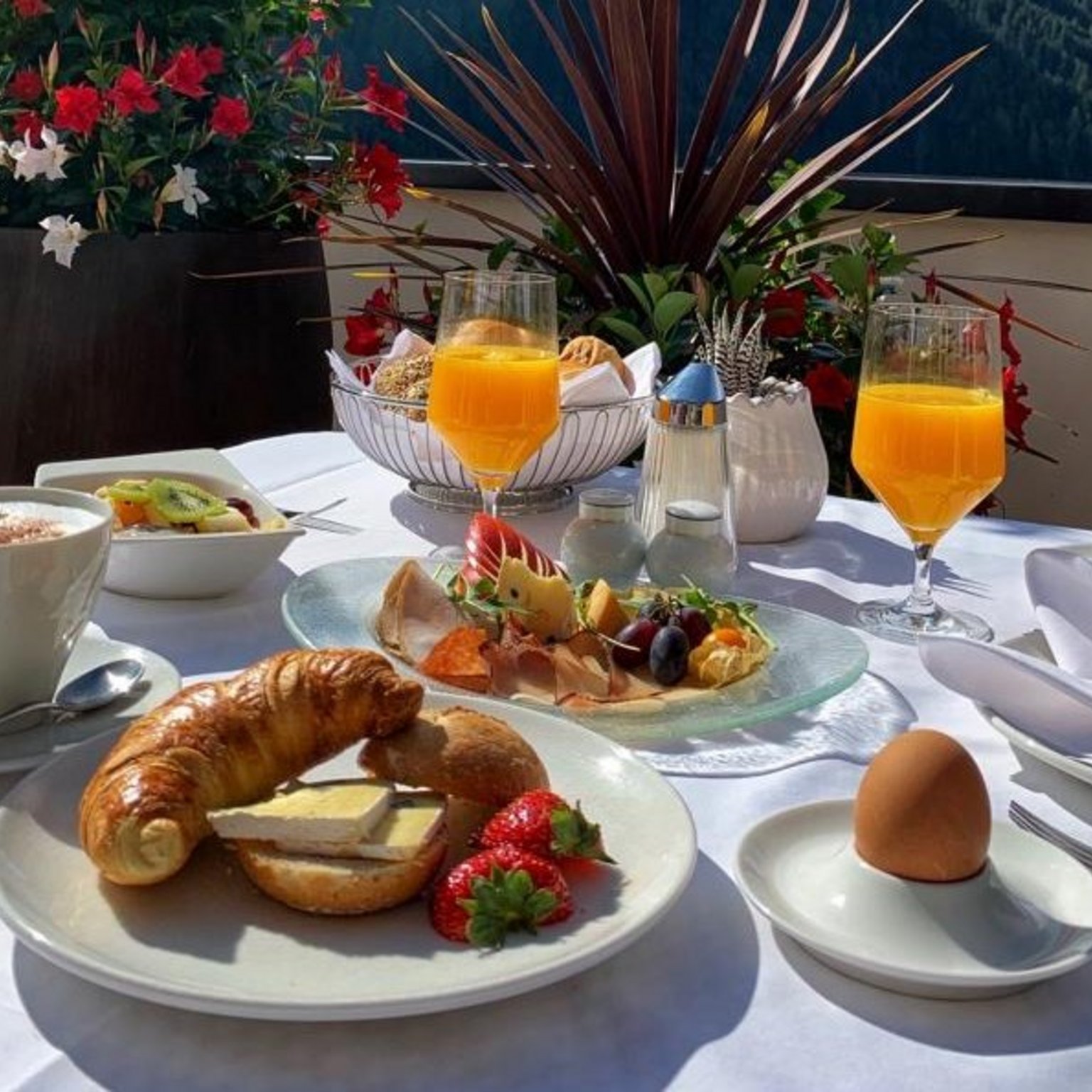 ... with a rich breakfast buffet. Freshly squeezed juices, tasty fruit and crunchy vegetables, jams, muesli, milk and yoghurt products, crispy bread and pastries, as well as hearty cheese and sausage specialities and freshly prepared egg dishes, guarantee you a powerful start to the day. You can also enjoy a heavenly cup of tea or coffee.
We also whisk you away to gourmet heaven at lunchtime: From 12 p.m. to 2 p.m., there is a small lunch buffet at the Milderer Hof with soups, salads, and a small main course.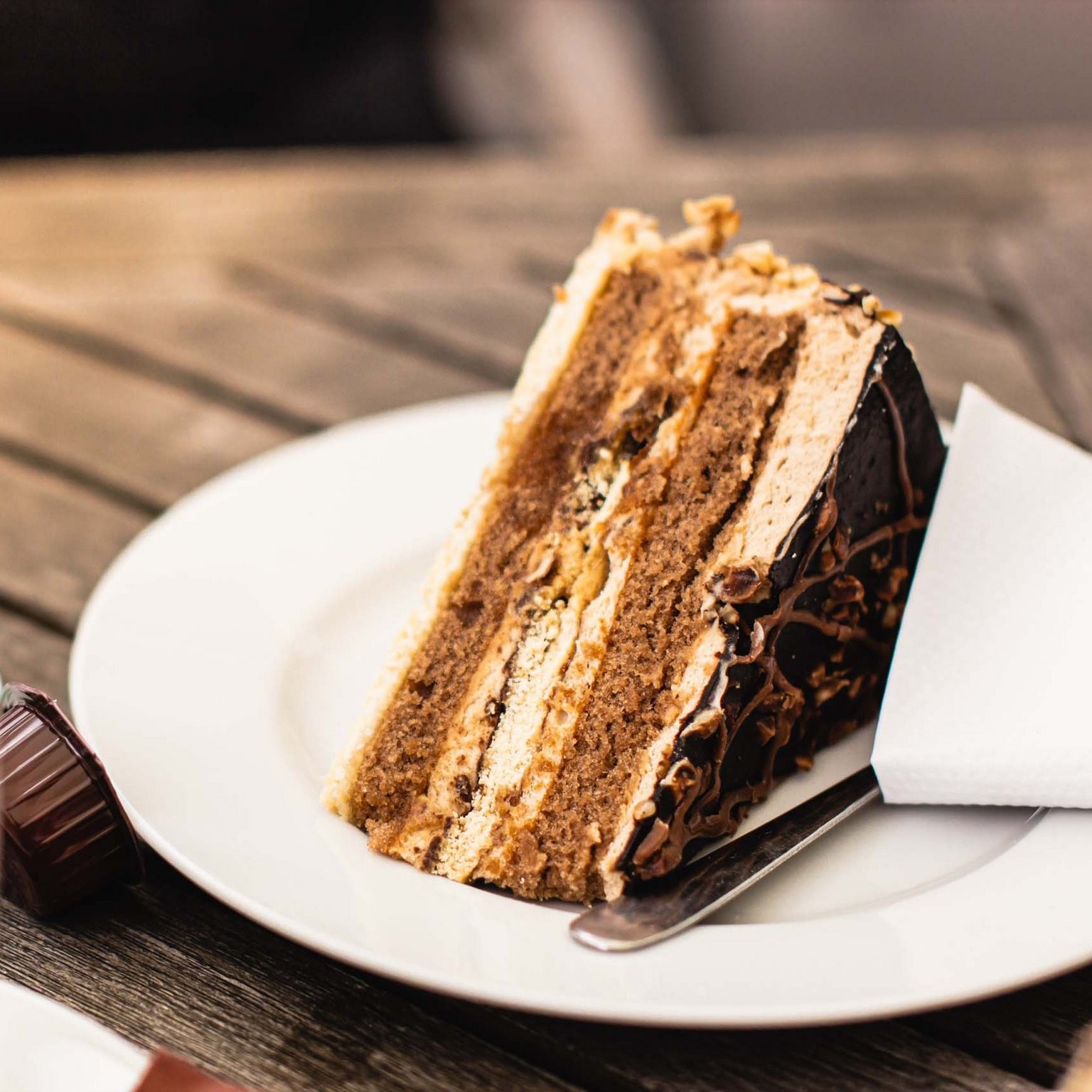 Sweet treats in the afternoon
If you get a craving for something sweet in the afternoon, we can help! Our sweet-toothed guests will be in paradise from 3 p.m. to 5 p.m. at our cake buffet, which offers different sweet treats as well as a range of tea and coffee.
We've saved the best for last.
We're talking about the culinary journey of indulgence as part of our five-course à la carte dinner, including salads, starters, a main course, and a delicious dessert. Let the refined creations of our kitchen team melt in your mouth, and embark on a journey of culinary pleasure with us. A special highlight: We regularly host gala dinners and theme evenings, where our kitchen team creates extraordinary culinary delights. We are happy to accommodate various food intolerances; please let us know if you have any special requests when submitting your enquiry.