Sleep heavenly and wake up refreshed
At the Milderer Hof, we do everything we can to ensure that you have a relaxing holiday. Retreat to your cosy room, your modern suite, or your spacious apartment, and let your unforgettable holiday pass in review.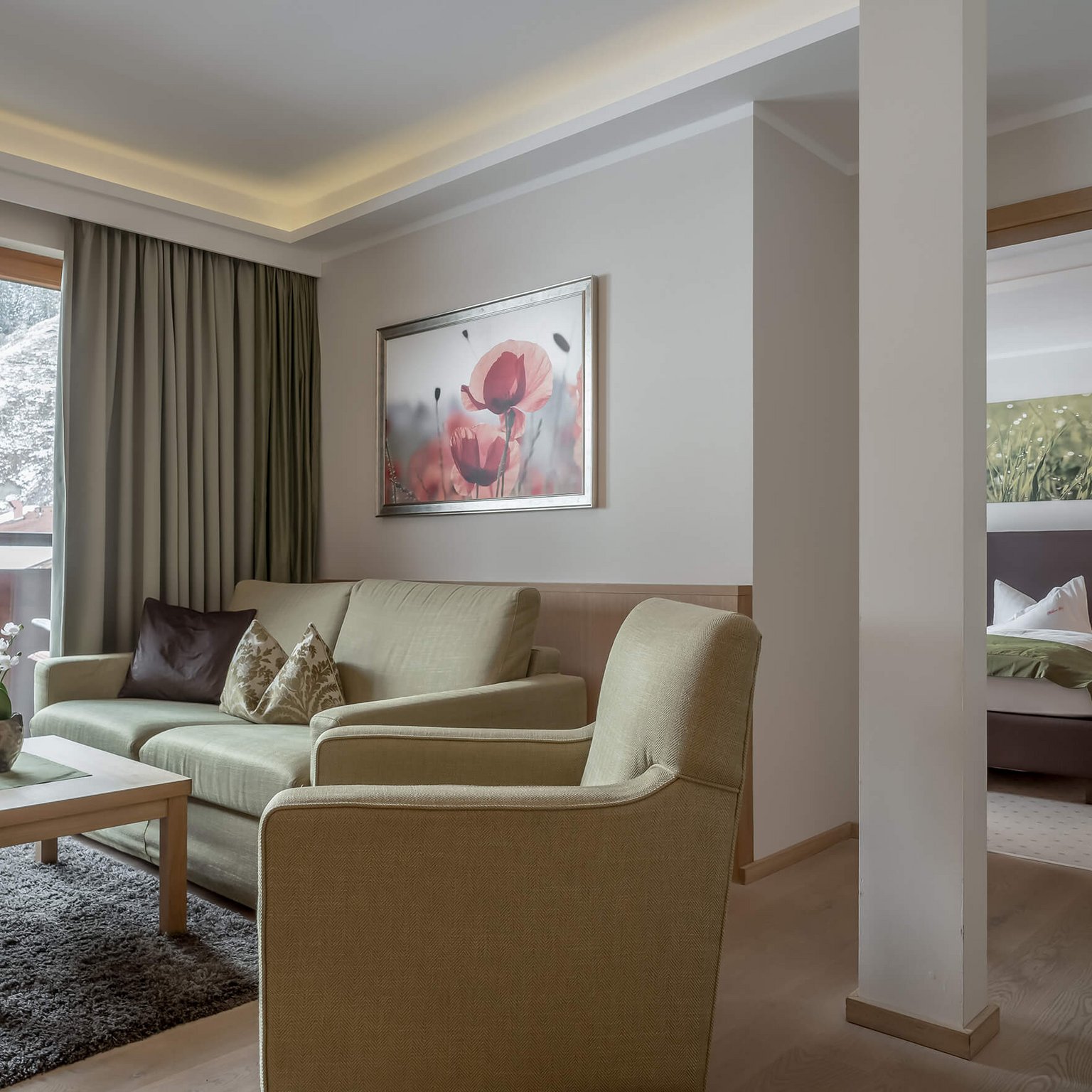 Spoiled all around in our rooms and suites
The highest level of living comfort, pure cosiness, and a home-like feel await you in our rooms and suites. They are equipped with an HD TV, high-quality furnishings, and much more to ensure you'll feel at home. We spoil you all around with our inclusive services.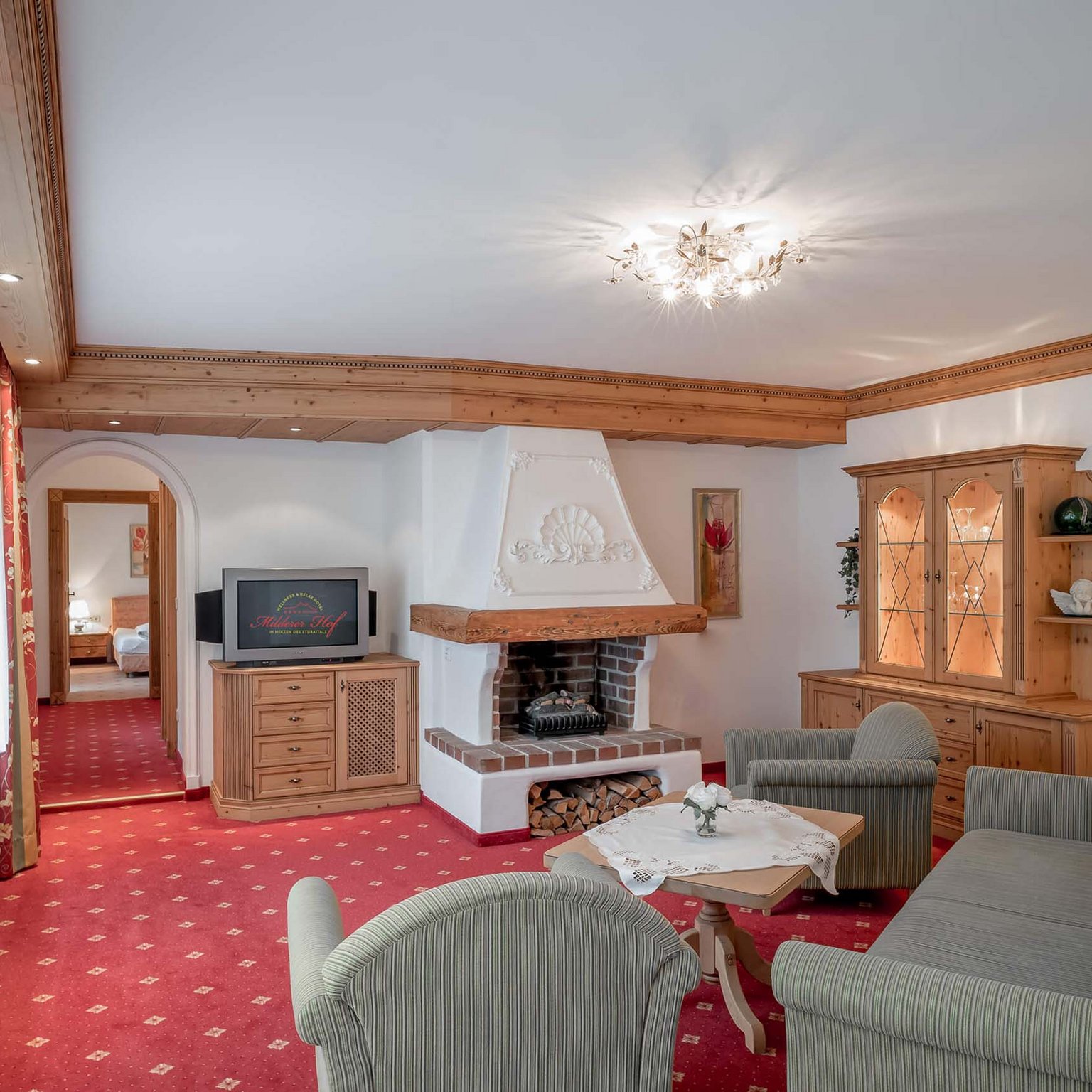 Absolute freedom in the holiday apartments
Do you prefer a stay according to your own rhythm and schedule? Then our apartments are made for you. Settle down in your private holiday space, appreciate the cosy atmosphere, and enjoy your freedom to the fullest on holiday.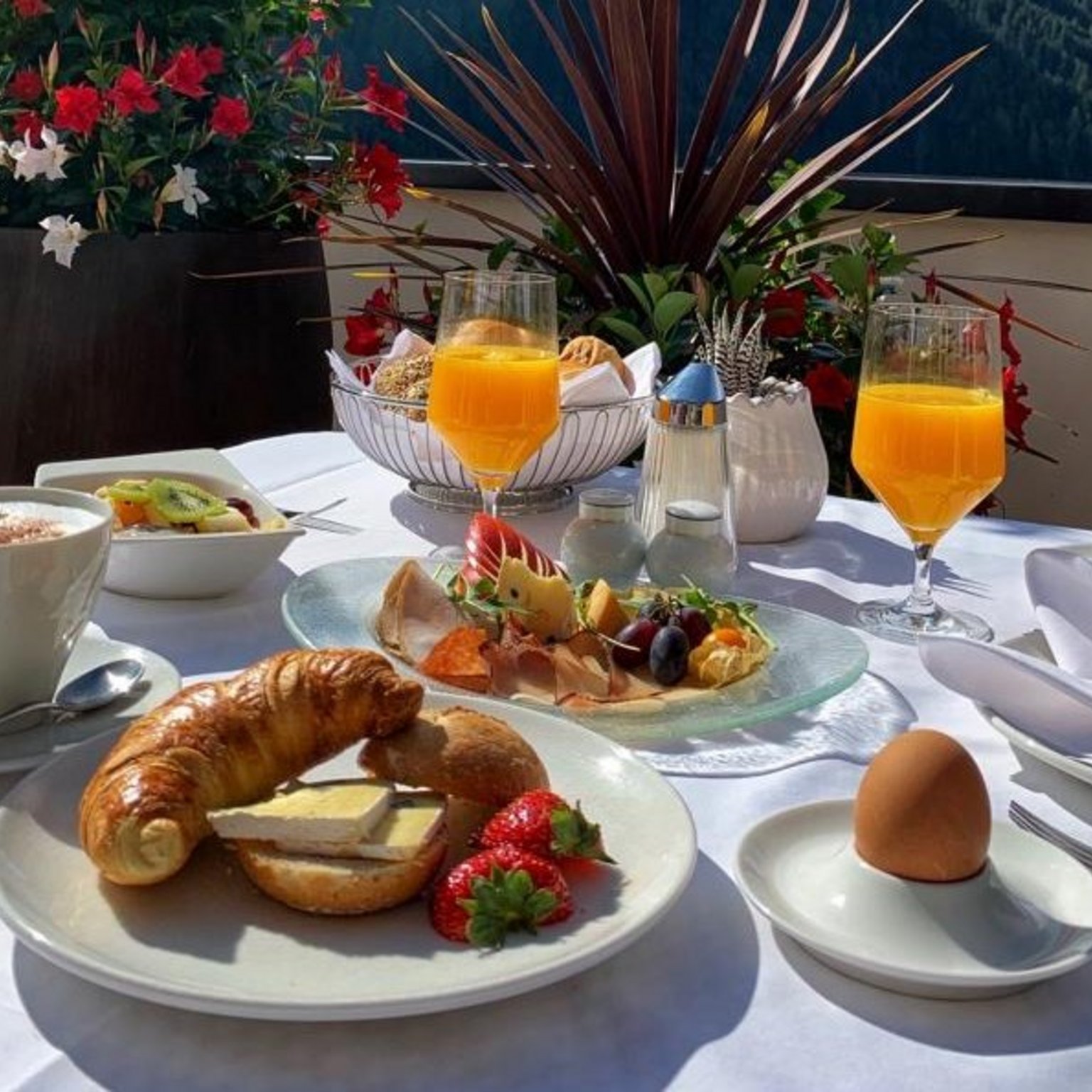 This is all part of an unforgettable Milderer Hof holiday
Your relaxation is our top priority. That's why we have thought up some amazing inclusive services to sweeten your stay. A rich breakfast buffet, a lunch buffet, sweet temptations in the afternoon, a gala dinner, and culinary themed nights ... You're in for all kinds of surprises!
Perfect for last-minute travellers
If you're not one to organise your holidays way in advance, check out our last-minute deals. They guarantee you an indulgent stay at the best price.
Nothing stands in the way of your Milderer Hof moment!