A must on a wellness holiday: the Marienbad
Here's our relaxation tip on your wellness holiday: the Marienbad! It extends over 1,300m² and includes five saunas, a 16-metre-long and up to 1.5-metre-deep indoor pool, a whirlpool, and romantic shower grottos. Our wellness hotel in Stubaital has a lot to offer those seeking relaxation.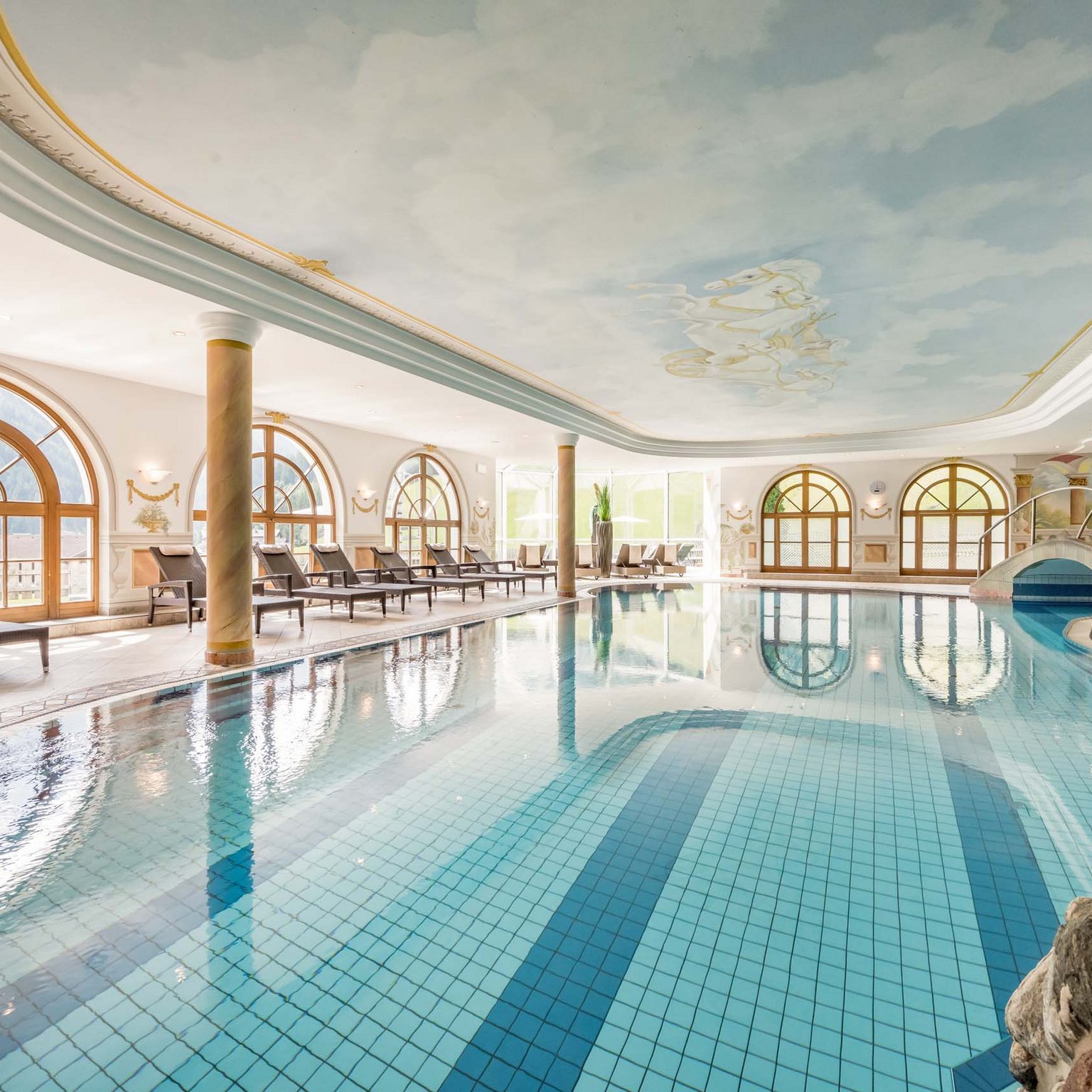 The wonders of water at the Milderer Hof
Swim laps in our 120m² temperature-controlled indoor pool, let the whirlpool massage your back, and then pay a visit to the atmospheric shower grottos. Did you know we're the hotel with the biggest pool in town? Afterwards, you can unwind on the loungers in the panoramic relaxation gallery, as relaxation comes first at the Marienbad. At our hotel with a pool, a feeling of weightlessness and serenity awaits you.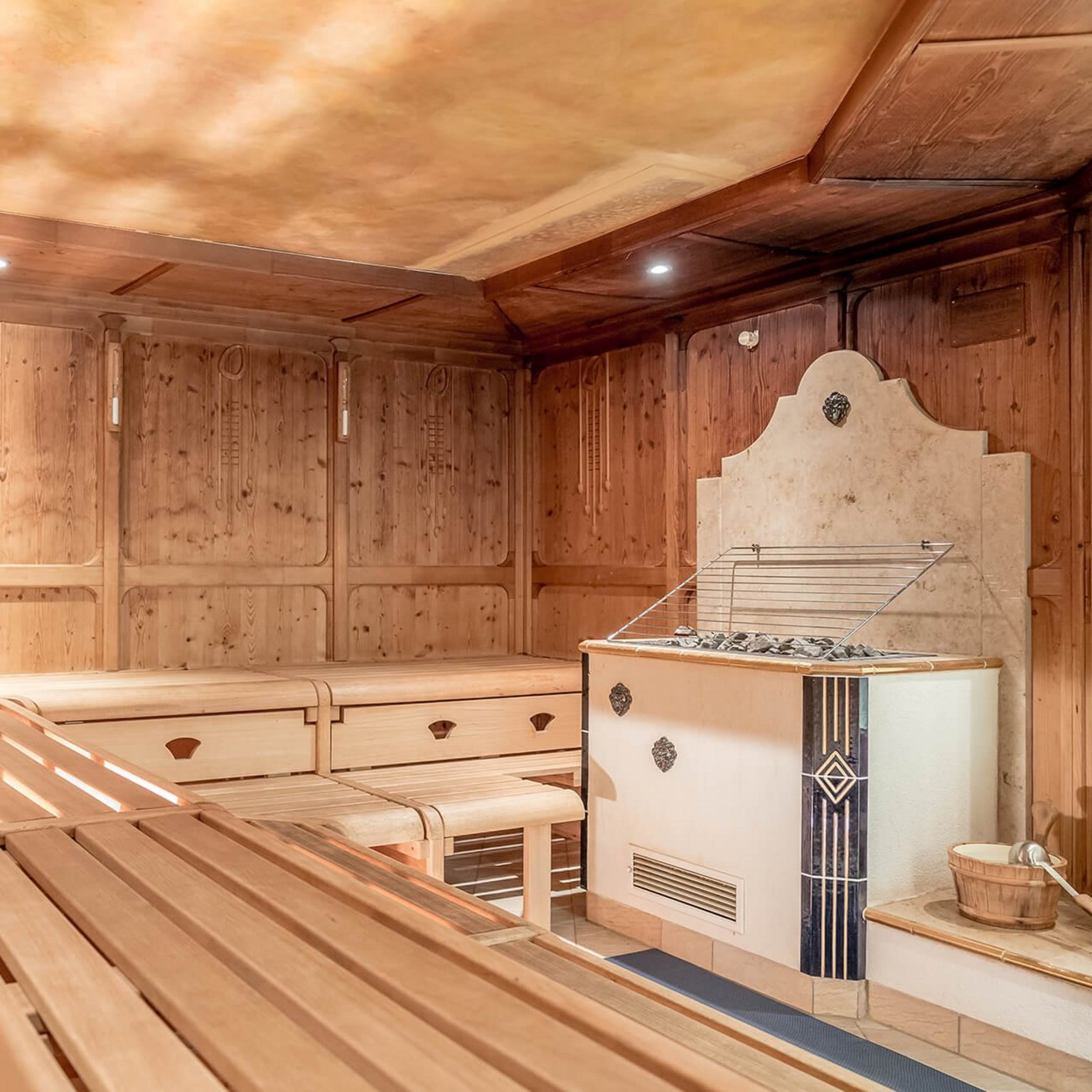 Healthy sweating: wellness holiday at the Marienbad
There's no doubt a wellness stay is all about well-being and relaxation. A sauna session strengthens our immune system and has a positive effect on the respiratory tract. Sweat away your stress in 80°C to 95°C heat in the Finnish sauna, a tradition dating back hundreds of years. For those who prefer things less hot, the bio sauna is a better alternative at around 45°C to 60°C. The laconium is also suitable for amateur sauna-goers as the heat radiates from the walls, floors, and seats. You can stay in the 50°C to 60°C room for up to an hour. If you prefer to relax in damp heat, you'll love the aroma steam bath, which will free up your airways and clean your skin. The 42°C to 45°C saltwater steam bath has an expectorant and anti-inflammatory effect. The infrared cabin gently penetrates deep into your muscles for profound relaxation. So, you can see that the best way to enjoy a wellness holiday is at the Marienbad of the Milderer Hof. It's simultaneously relaxing, calming, and rejuvenating.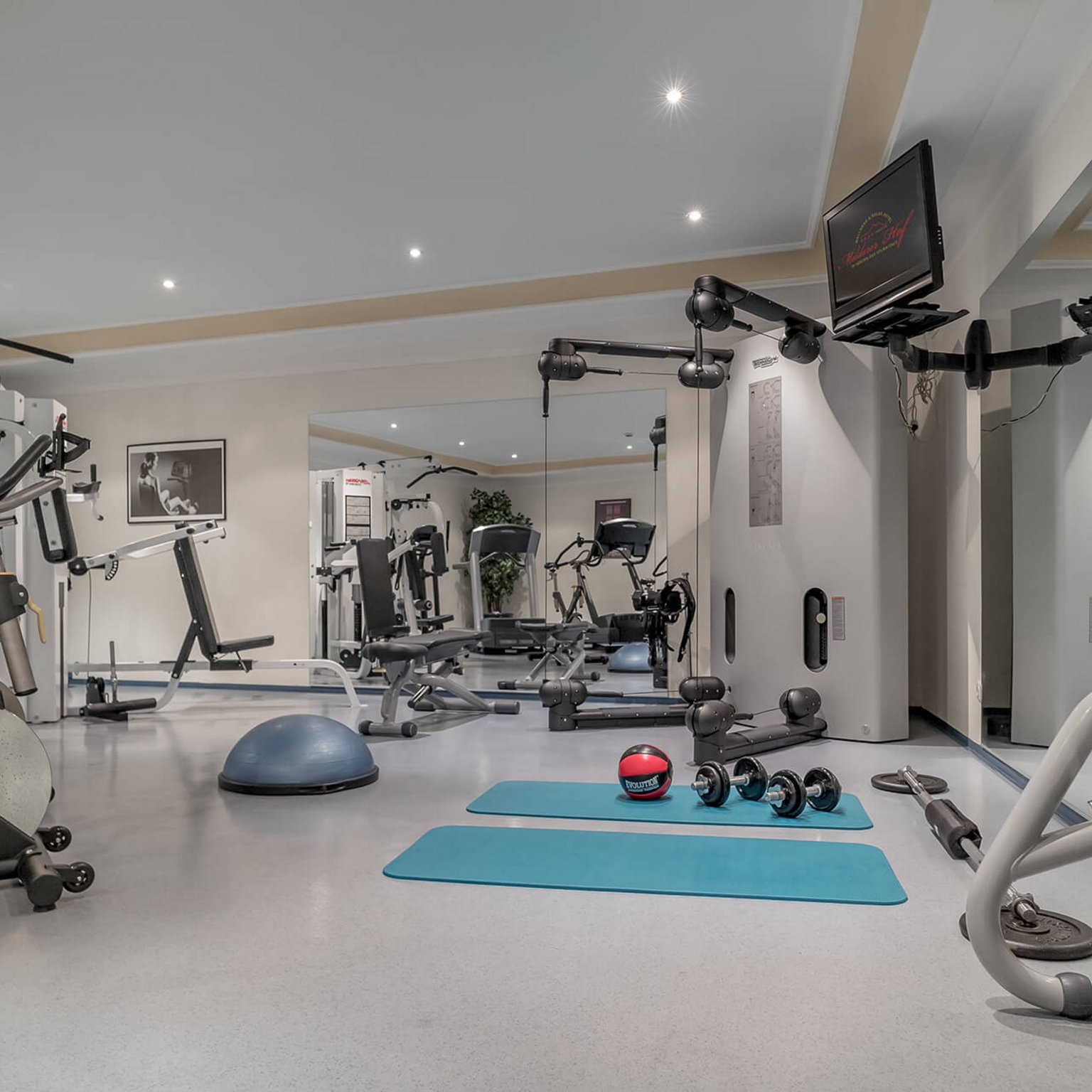 Would you like to combine relaxation on your wellness holiday in Stubaital with a workout? Then pay a visit to our fitness room! Here you can sweat it out on modern cardio equipment, the stationary bike, the treadmill, or the cross trainer. A particularly intense workout for your chest, back, abs, glutes, or thighs is offered by the three-dimensional Kinesis concept with a special cable pull system. Get your relaxed muscles going again before you take a dip in the indoor pool of our hotel in Stubaital with a pool or treat yourself to a relaxing spa treatment.