Keeping fit on holiday made easy
A well-equipped, modern fitness room with cardio equipment, a stationary bike, a treadmill, and a cross trainer awaits you at the Milderer Hof. Create a personalised workout and get your relaxed muscles going again. After warming up, you can strengthen your muscles with weights or venture to the more challenging, three-dimensional Kinesis training concept, where the chest, back, abs, glutes, or thighs are intensely trained with the help of a pulley system.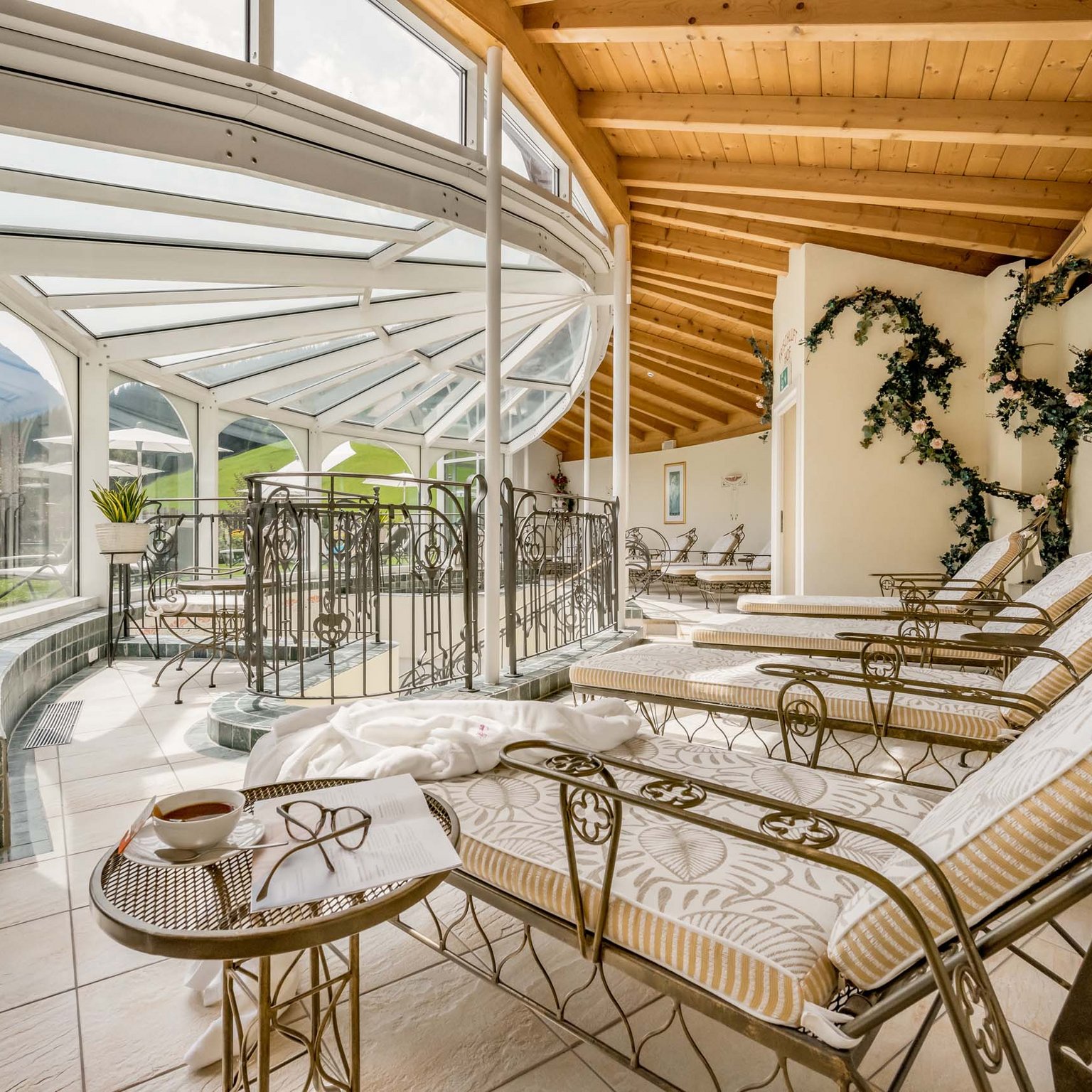 First comes sport, then comes relaxation
After a strenuous workout, you deserve some rest and relaxation. Get comfy in the panoramic relaxation room or enjoy a massage tailored to your needs. The invigorating warmth of the saunas and infrared cabin loosens up your tired muscles and ensures profound relaxation.